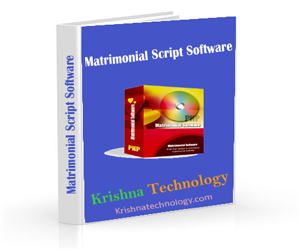 New Features:
a) New color scheme
b) Rotating Images or Random girl main images will display at registration screen page
c) Unlimited Membership Options / Plans. from admin panel, site administrator can add/edit/delete membership options / plans.
d) Privacy policy page contents can be edit from admin control panel
e) Contact us page contents can be edit from admin control panel
f) About us page contents can be edit from admin control panel
g) Terms and Conditions page contents can be edit from admin control panel
Below is the list of other features in my Shaadi.com clone ( Matrimonial Website Script )

1) Very easy installation..
2) a facility for emailing if your mail server requires authentication or not, you can setup from admin panel, if authentication is required, just update your mail server smtp, its port, email address and password there.. if dont require authentication, uncheck the authenticaion checkbox.. i have taken care of sending emails with two scripts, one for authentication, for for non authentication..
3) in registration page, there is ajax, user can instantly know if username is already exist or available..
4) in registration page, there is ajax, user can instanltly know if email address he is giving alreayd exisit in database or available to register..
5) so, username to be displayed and their email address will be unique to get register..
6) User will need to confirm his email address first to create their profile..
7) profile will be displayed in the website upon the approval from admin panel..
8) complete internal messaging between users, there is inbox, users can reply as well..
9) users can express an interest with a message..
10) auto generation of user photos' 2 thumbnails.. one for members listings, one thumnail is for member profile page and upon clicking on that thumnail, visitor can see full size image..
11) when a member will send message to other member then reciepent will be notified that he got a private message from a user and he will need to login to website to check his message..
12) you can change your admin login id and password..
13) you can send email messages to all users.
14) as well as sending message to all users, you can also send message to an specific member from admin panel..
15) you can activate/suspend members
16) members will be notified via email upon suspension or activation/approval of their profile..
17) you can also delete a profile via admin..
18) in admin panel, there is a seperate listing of grooms and brides
19) you can search for a profile by profile id (display username) from admin panel..
20) in admin panel settings page, you can update your website name, that name will be displayed wherever necessary and on browser title bar..
21) a visitor can search for profiles by age, with or without photo option, country, religion, mother tongue, look for bride or groom and by profile id.
22) on the home page footer area, a visitor can directly switch to the matrimonial area by specific profession, religion, or country..
23) there is a forget password feature, if member forget his password, he can retrive with his login email address.. password then will be send to his email address..

and much more...!!!
24) Additional Features are;
a - Two Membership levels, Free and Paid or Gold Members.
b - Free member can just express an interest but cannot send messages.
c - Free member can receive messages from paid members, but cannot reply.
d - Paid members can send and receive messages.
e - Both free and paid members can express interest.
f - Members can see list of interests expressed.
g - Members can see list of interests received.
h - Members can Accept/Deny interests, other member will get notified via email.
i - Payment methods integration. Integrated with Paypal, nochex and 2checkout.
j - So a free member can update him to gold member only by paying through paypal or other integrated payment methods.
h - If a member want to pay via bankwire or cheque, then you site adminstrator can also update a member to gold member after he will receive payment.

All the features can be control/monitor easily with the back end user friendly admin control panel i created.